Quality as a watchword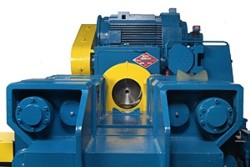 PMC-Colinet's ability to provide complete solutions and our commitment to field service and customer training sets us apart from all of our competitors. You need only to call a single supplier for questions about our machines, durable and carbide tooling, handling equipment, maintenance and software.
PMC-Colinet has developed teams of service specialists who respond promptly and who regularly exceed customers' expectations. "After sales service" truly focuses on service to educate our customers in the best operation and maintenance practices for our machines.
Concentrating on added value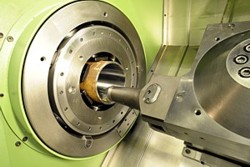 PMC-Colinet subcontracts the production of low, value added components to focus on those activities that demand cutting-edge expertise. Precision diehead and mandrel finishing is critical to the quality of threading for all types of joints; standard connections such as API and GOST, and complex Premium Joints like VAM TOP®, FOX®, Tenaris Blue®, TPCQ®, BDS®, etc. This finishing work is performed only at PMC-Colinet, to ensure correctness and to maintain the high quality standards that are synonymous with our name.